Our Favorite Pizza Restaurants in Omaha, NE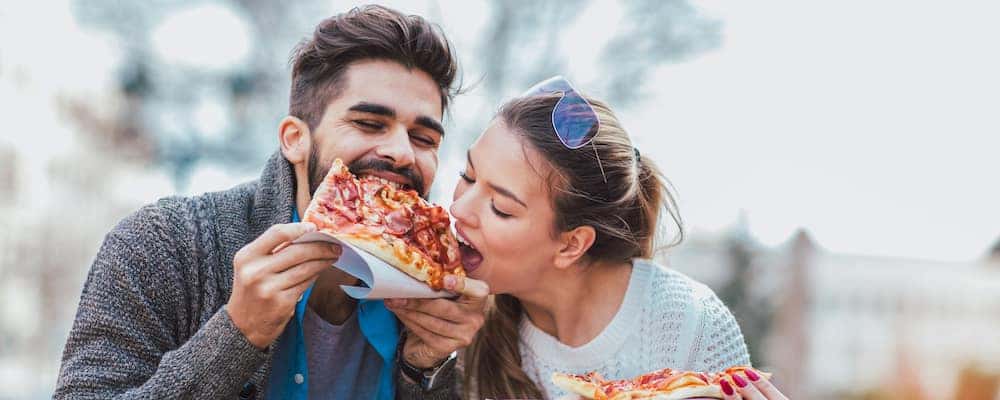 Now that the Bellevue Holidays have passed, it's time for life to get back to normal. If that means a crazy schedule for you, consider lightening your load with a meal from one of our favorite pizza restaurants in and around Omaha, NE, right after you take advantage of your new RAM 1500 towing capacity.
Orsi's Bakery and Italian Pizzeria
An Omaha staple for almost a century, Orsi's offers up traditional favorites like hearty sausage pizza with lots of cheese, fresh-made breads, unique Italian grocery items, and a welcoming, family-friendly atmosphere that has kept generations of diners coming back again and again.
Location: 621 Pacific St., Omaha, NE
Pitch Coal-Fire Pizza
Locals tell us that Pitch is well worth the drive from Omaha just to try the wedge salad, but we think the wide range of authentic pizzas and unique food combinations makes this one a must-visit if you're in the area.
Location: 5021 Underwood Ave, Omaha, NE
La Casa Pizzeria
If the giant guitar-playing gent on the sign doesn't draw you in, the smell of fresh Neapolitan-style pizza and home-baked rolls surely will. For more than 65 years, La Casa has been serving Omaha area families crisp pies and scrumptious pasta dishes with flavors worth writing home about.
Location: 4432 Leavenworth St., Omaha, NE
Dante
For a more refined pizza dining experience, it's hard to beat Dante. With their hyper-seasonal topping menu, you'll find new options to try on every visit and, if you decide pizza isn't the order of the day, you can choose from any of the delightful pasta dishes such as Beef Ravioli or Spaghetti Amatriciana instead.
Location: 16901 Wright Plz, Omaha, NE
Explore Omaha Restaurants in a Chrysler, Dodge, Jeep, or RAM
Once you've filled up on tasty pie, drop by Gregg Young CDJR of Plattsmouth and check out the new 2019 lineup – already in stock and ready to go. Experience the power of the 2019 RAM 1500, hit the Omaha area trails in a new Jeep Cherokee, or update your Bellevue commute in a luxurious Jeep Grand Cherokee and get more from your daily drive.
More Local Tips for the Plattsmouth Area
Now that the Bellevue Holidays have passed, it's time for life to get back to normal. If that means a crazy schedule for you, consider lightening your load with a meal from one of our favorite pizza restaurants in and around Omaha, NE, right after you take advantage of your new RAM 1500 towing capacity….

The Bellevue holidays are upon us, which means visitors from the Omaha areas are coming to take advantage of all the city has to offer. To welcome them, Gregg Young CDJR of Plattsmouth has put together a list of the best things to do in Bellevue for the holidays in 2018! Contact Us Cruisin' for…

If you're too busy to take the Jeep Cherokee out into the wilds or your Ram truck is loaded for work and maxed on towing capacity, but Fido still needs to stretch his legs and hang out with his buddies, we have good news! Omaha has several excellent dog parks within a short drive of…